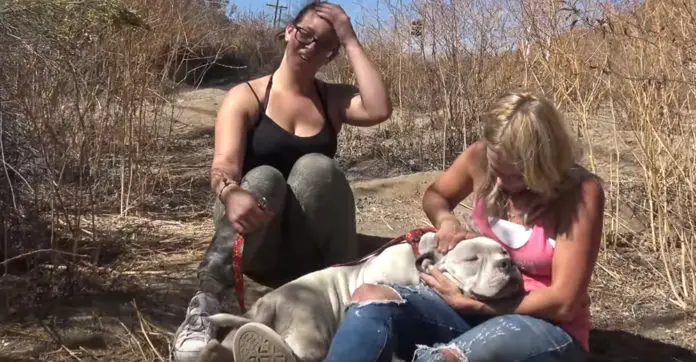 Image Credit: Hope For Paws – Official Rescue Channel
Life as a stray is not easy. One stray Pit Bull/Bulldog mix was living next to a Los Angeles freeway in the underbrush. He had grown too weak to walk. But when his rescuers showed up he was not too weak to show them how happy he was to have been found! The loving people from Hope For Paws got the call about Tarzan from some Good Samaritans.
They had been giving Tarzan some food but when he couldn't come close enough to eat the food – they called for help. You may need a tissue when you see Tarzan allow these complete strangers to pet his head. He just closes his eyes and soaks up the love. Then there is that happy tail!